Our first awards at a BBQ event. Those were the fun times!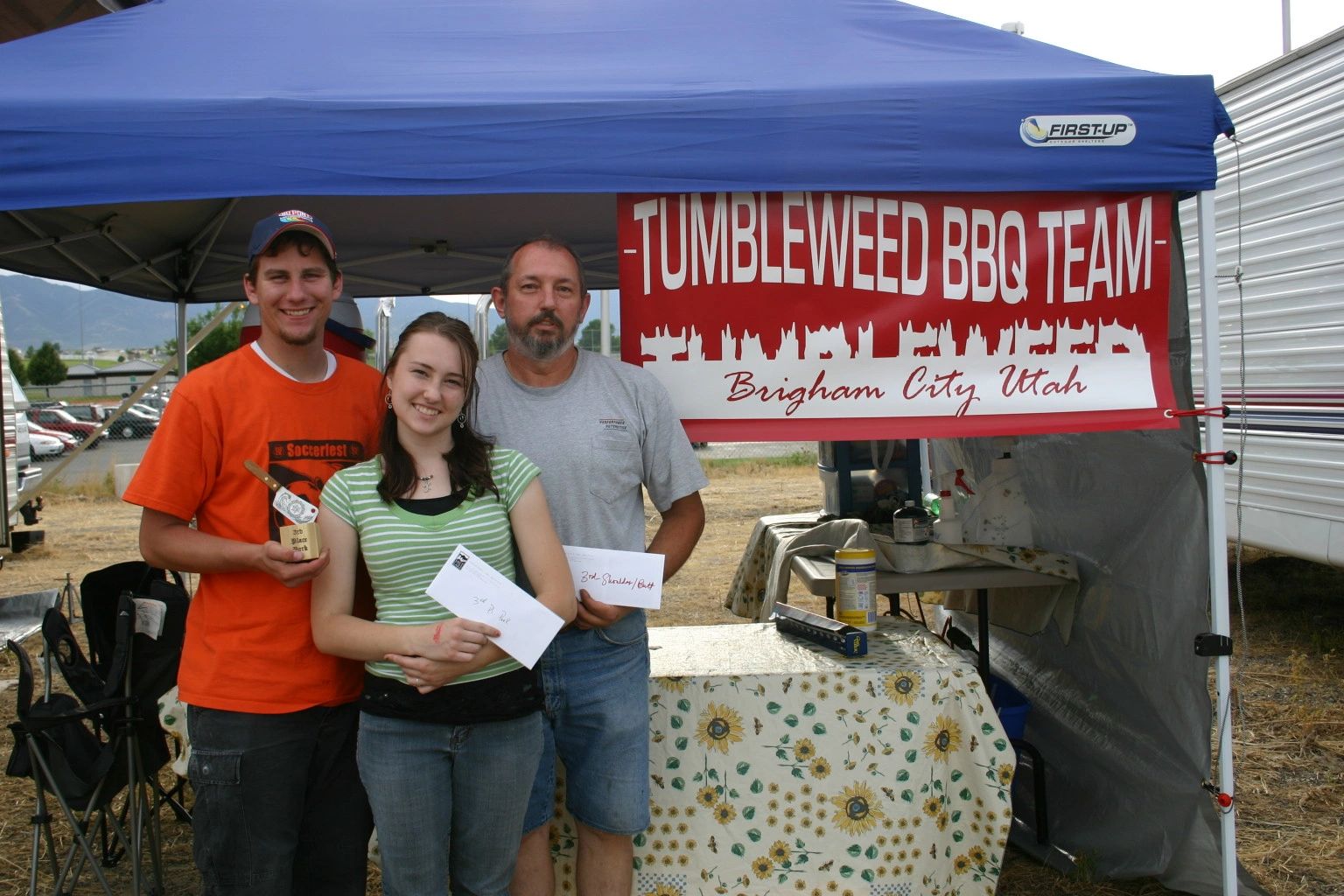 Iron Chef Award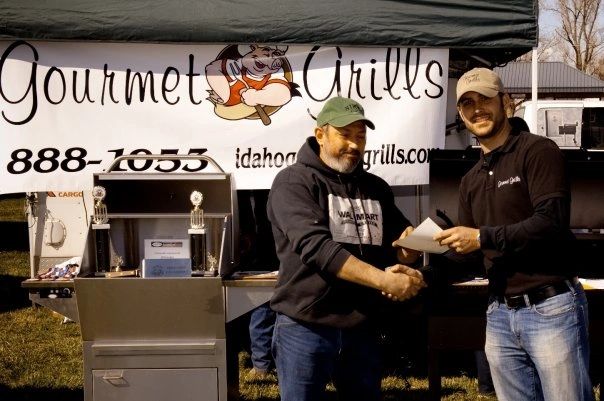 Some more awards.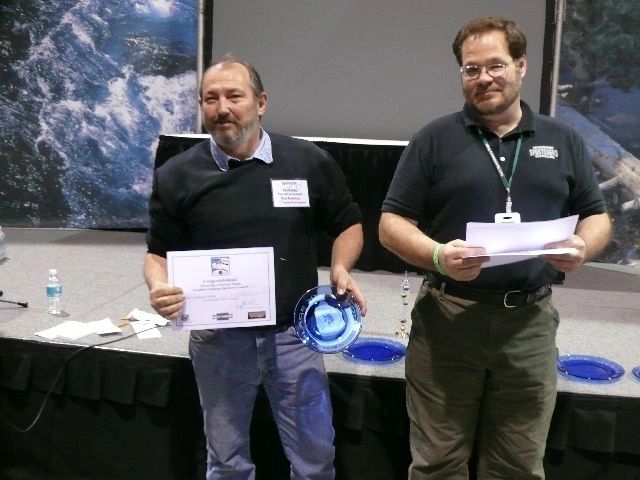 More Awards at a Utah State Championship.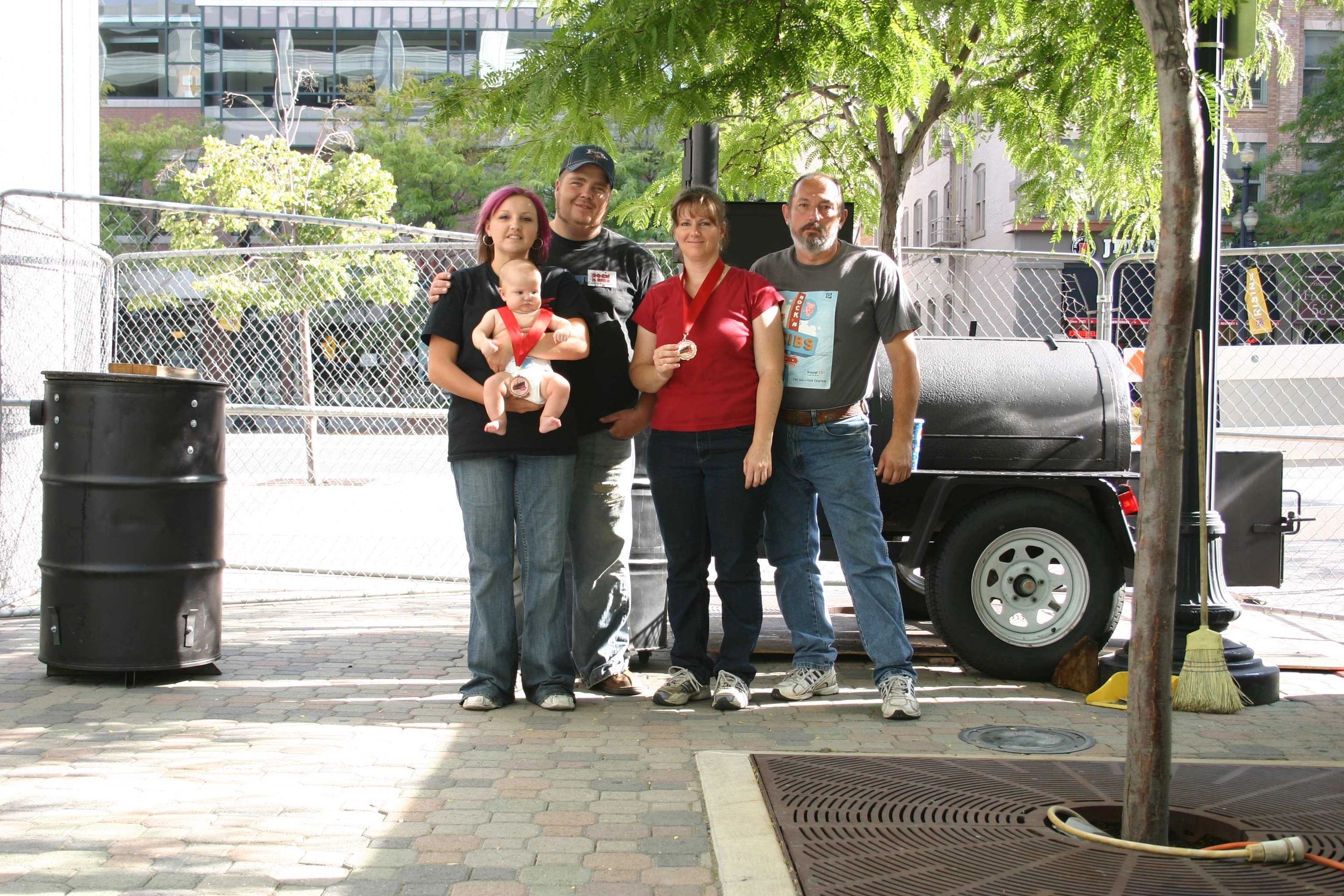 Nikki and Bo serving up some great BBQ !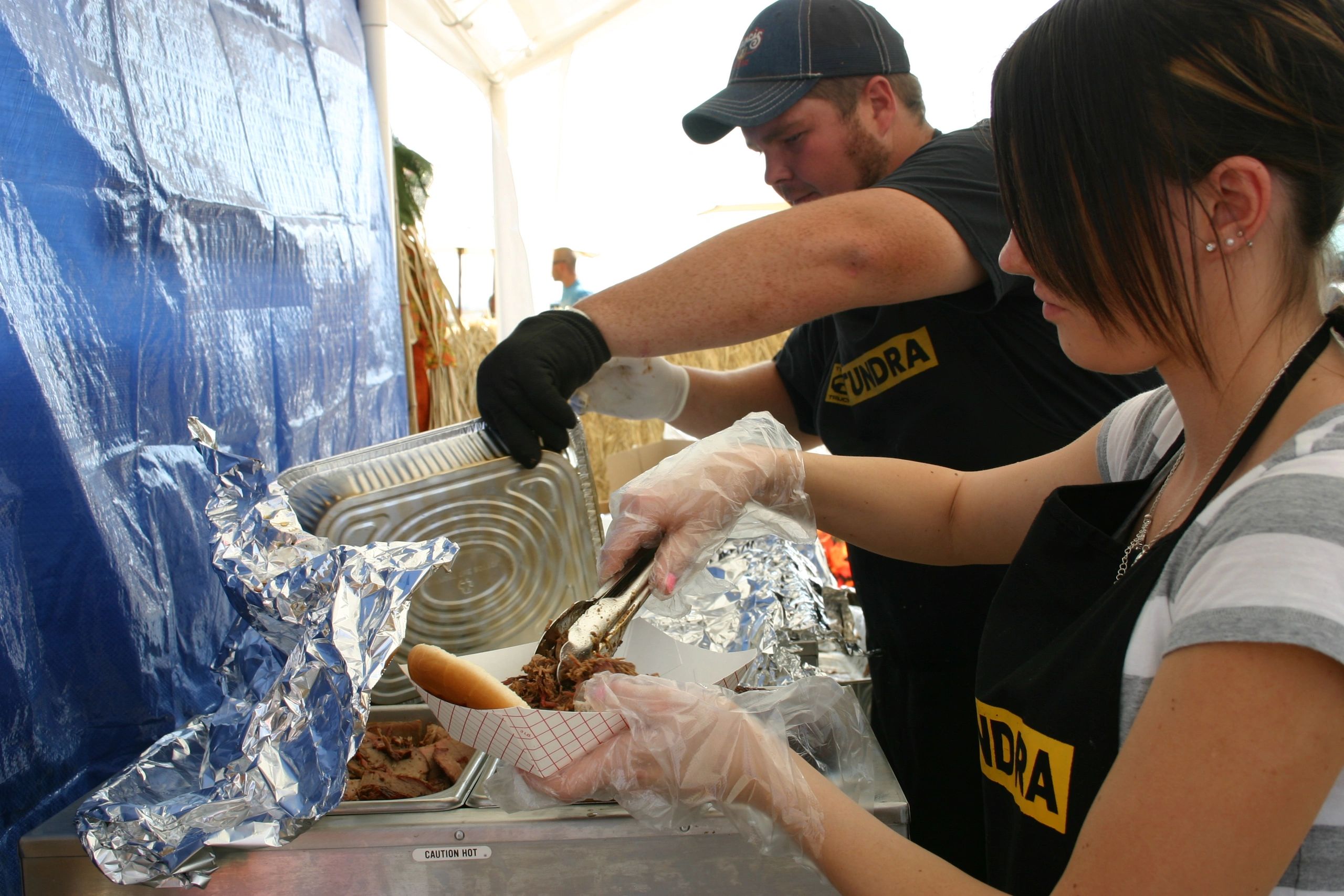 Pitmaster Smokey Bo hard at work!
Our Display at a Dutch Oven Event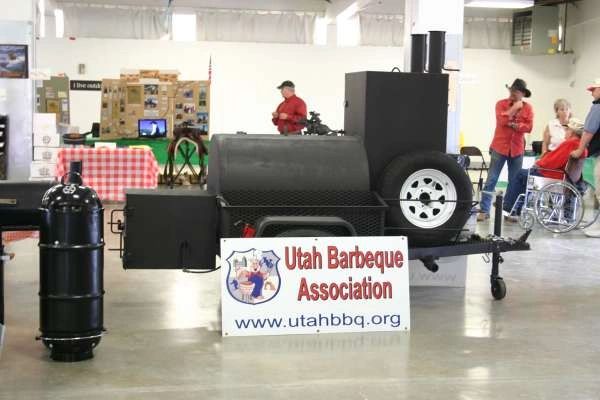 More Awards! 1st Place Pork!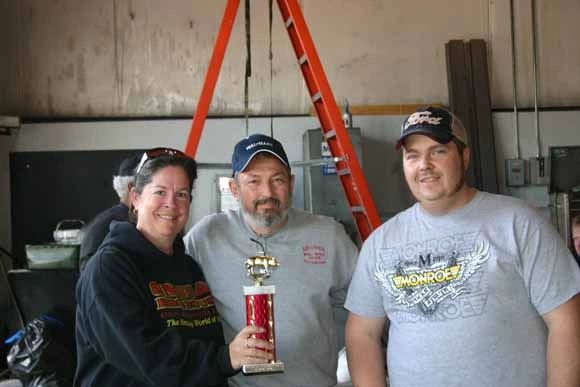 Our Van and Equipment Trailer
More Awards at the Larry H. Miller Sports Park Competition.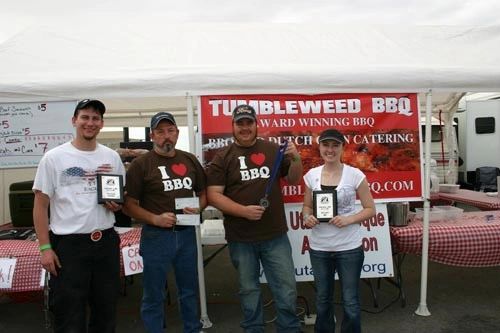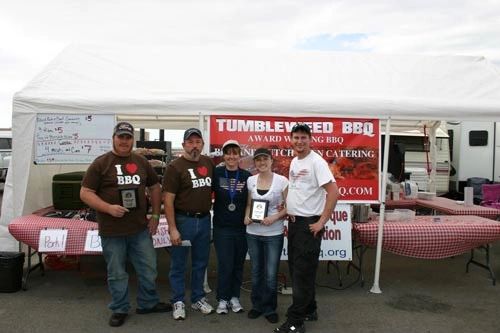 More Awards At The Cabela's BBQ Competition!
Awesome grill won for First Place at the Freeway Cadillac Mazda Competition! A Special Thanks to my daughter Cami who helped win this award!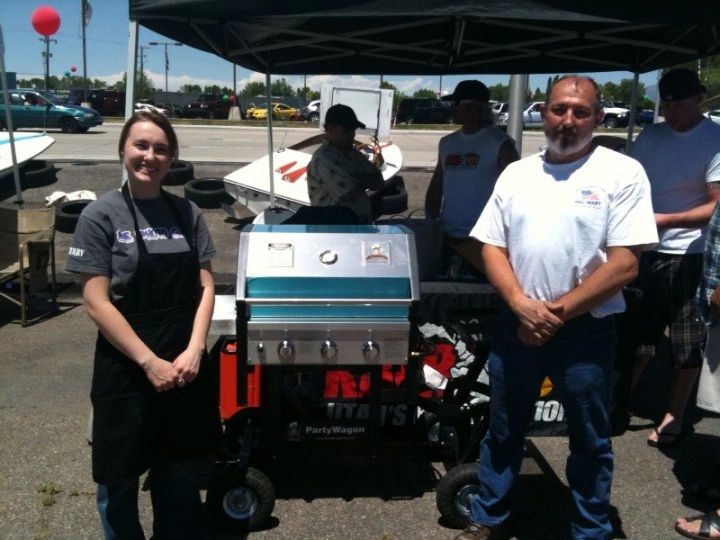 Another award at the Village of Trees Resort, Idaho State Championship! Sorry, no pics of the award.
Bo and newest team member Jason, hard at work!
Note to self: DO NOT CHANGE YOUR COOKING METHOD AT A COMPETITION! It will affect how your food turns out, and usually not for the better. Hard lesson learned, but we still managed an award in the Pork category! Good job Bo, Jason and LaRayne! Thanks for all you guys do.
Three more awards at the Fire Water and Ice, Utah State Championship Competition.
Including a First Place award in Brisket against some of the top teams from several states!
Starting out the 2011 BBQ Season on the right path. Our first competition of 2011 netted us a First Place in the Pork category! Way to go Tumbleweed BBQ Team!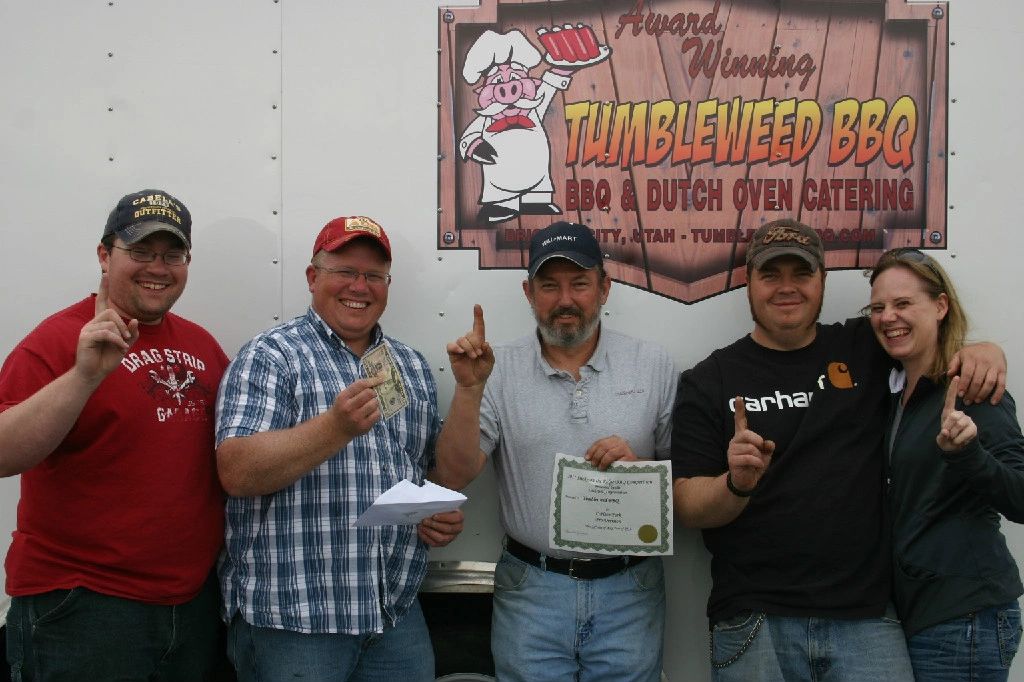 First Place Chicken and Second Place Ribs awards at the
Smoke On The River State BBQ Championship
against some of the
top teams
from 4 different states!